Our concrete products besides ready-mix fall into two categories: decorative and precast.
When most people think of concrete supplies, they envision the massive trucks delivering ready-mix concrete ready to pour into their forms or molds. At Childers Concrete Company, we recognize that many projects in the Walkertown, North Carolina area call for decorative or precast concrete products that are ready to be used in their projects. While we started out in 1946 with three employees and two-yard mixers with limited concrete products to offer, we have grown since to be able to pour concrete and provide a variety of concrete products and supplies. Our concrete products besides ready-mix fall into two categories: decorative and precast.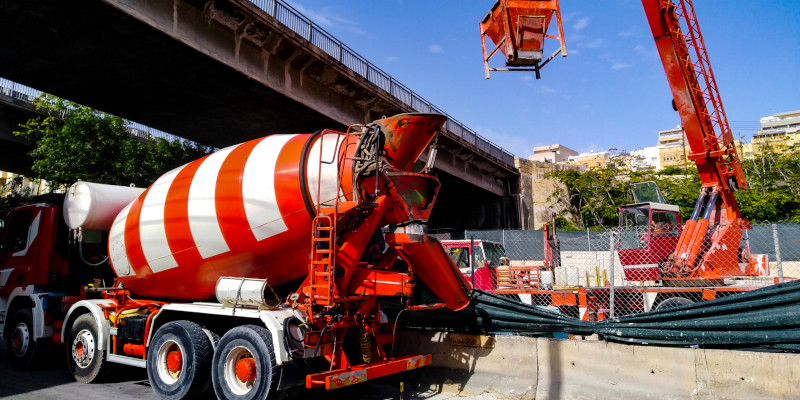 Decorative Concrete Products – Create the ideal look for your home or office with our selection of decorative concrete products. Whether you prefer stained, engraved, polished, or stamped concrete, we have a wide range of options that are sure to please. Each of the options our concrete company carries is designed to give you a unique look that's designed for your particular tastes. We make it easy to create a beautiful, custom concrete space at an affordable price.
Precast Concrete Products – Purchasing precast concrete is the easiest way to get your livestock troughs, feeding bunks, retaining walls, and parking stops all in the same place. We create everything in our shop, premade and ready for installation, to ensure you get all of your concrete products quickly and affordably. Our line of precast concrete products includes J-Bunks, U-Bunks, water troughs, concrete parking stops, and retaining wall blocks. Whatever your precast concrete needs may be, we are well-equipped to handle them.
If you would like to know more about our concrete products for your home, business, farm, or other enterprise, don't hesitate to reach out to us.
---
At Childers Concrete Company, we offer concrete products in High Point, Archdale, Trinity, Thomasville, Wallburg, Winston-Salem, Walkertown, Kernersville, Colfax, Pink Knolls, Oak Ridge, Summerfield, Greensboro, Brown Summit, McLeansville, Pleasant Garden, and Level Cross, North Carolina.
Similar Services We Offer: