For affordable and reliable concrete products, turn to us at Childer's Concrete Company.
With a concrete business that has actively served our area since 1946, we've learned a lot about concrete products and about the right way of doing business. Here at Childer's Concrete Company, you can trust that you will be given excellent service and that the concrete products you receive from us will be high-quality, well-made products. These products fall into three categories: ready-mix concrete, pre-cast concrete, and decorative concrete.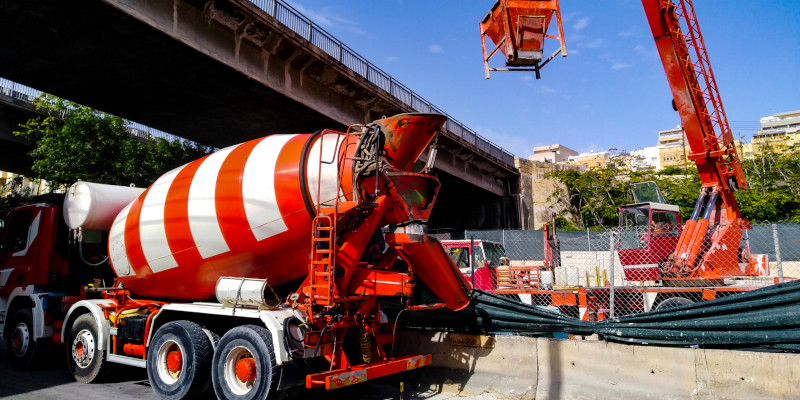 Ready-mix concrete: We have been supplying clients with ready-mix concrete for 70 years. We measure our pre-mixed solution by the yard. This process, combined with highly trained staff who have all been certified to work with concrete products, ensures that the mix you receive from us will be of excellent quality.
Pre-cast concrete: When you need affordable, high-quality premade concrete products, we are the place to go. Our pre-cast concrete products have been formed and cured in a controlled environment and will be delivered to you in top condition. Our pre-cast products include parking stops, bin blocks, livestock U-bunks, J-bunks, and water troughs.
Decorative concrete: Concrete doesn't have to look drab and industrial. Our decorative supplies include stamps, molds, tools, and stains. With our concrete mix and decorative concrete supplies, you can produce concrete projects that are beautiful, adding value, style and character to any property.
When you need concrete products in Kernersville, North Carolina, turn to the company that has been leading the way for 70 years. We will provide you with the affordable and reliable products and services you depend on to do a job well. We will also gladly answer your questions and ensure you receive great service. Turn to us at Childer's Concrete Company.
---
At Childers Concrete Company, we offer concrete products in High Point, Archdale, Trinity, Thomasville, Wallburg, Winston-Salem, Walkertown, Kernersville, Colfax, Pink Knolls, Oak Ridge, Summerfield, Greensboro, Brown Summit, McLeansville, Pleasant Garden, and Level Cross, North Carolina.
Similar Services We Offer: