More than 70 years of concrete services and still going strong!
In 1946, F. E. Childers founded Childers Concrete Company with three employees and two-yard mixers to serve the Thomasville area. However, after careful market analysis of the High Point area showing a strong future for a well-run ready-mix operation, Childers Concrete Company relocated to its present location. We opened for business in May of 1956 in High Point, with six ready-mix trucks and high expectations of growing and becoming the area's leading ready-mix producer.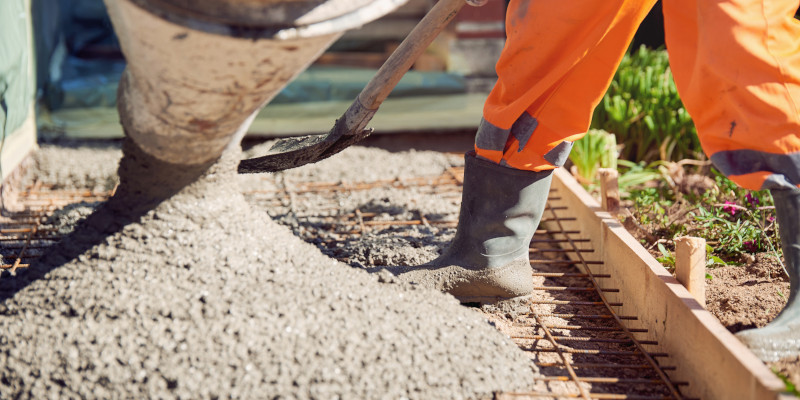 Since then, we have continued to expand and now serve the Greensboro, Winston-Salem and Kernersville, North Carolina areas and the rest of the Triad with a variety of concrete services. We believe our longevity and continued growth that has taken us to more than 20 team members is the result of hard work, exceptional quality concrete products, and unrivalled concrete services, where even customized concrete requests for high-grade government contracts doesn't deter us.
Our vision is to be recognized as the best ready-mix supplier in the country. We do not want our reputation to be viewed as good or better–but the BEST. The imaginations of our people have provided many ideas on how to be the BEST. These ideas have become commitments that are flexible enough to be improved throughout the journey, yet strong enough to survive the challenge of becoming the BEST.
The employees of Childers Concrete Company have now begun to speak with commitment of our vision, and these voices are heard from the President down through all levels of the company. These voices talk of the vision and the commitment of people working together to become the BEST. We are proud of our personnel. They are a can-do group, and they recognize that exceeding customer needs is the link to continued future growth.