When we place decorative concrete, we start with high-quality materials.
When you think about concrete, your mind may conjure up images of a neutral, utilitarian material that doesn't add much visual appeal to a space. However, that's not the only type of concrete available. In fact, over the last few decades, this material has become extremely popular for use in a decorative fashion. You can add decorative concrete to any area of your property or as part of a commercial construction job to create more appeal and style. At Childers Concrete Company, we can help make that vision a reality, as decorative concrete is one of our areas of expertise.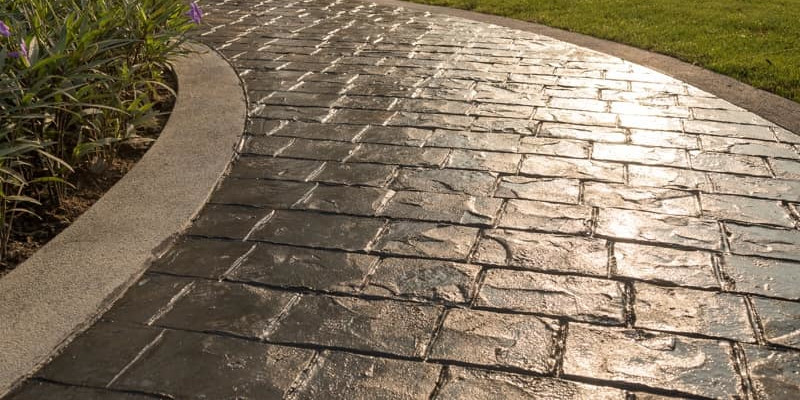 When we provide decorative concrete products to customers, we start with high-quality materials. This ensures a great outcome and a product that will last for years to come. Our company has been providing concrete products to customers in and around Walkertown, North Carolina for more than seven decades, including ready-mix concrete, aggregate, and other products. We have what you need to create a beautiful decorative concrete space on your property. After providing you with the materials needed to place the concrete, we can then deliver decorative concrete supplies. You can use these tools to create unique designs on your project, giving you a driveway, pool deck, path, or patio that looks different from the average concrete slab.
Decorative concrete can add appeal and value to your property. It is also a durable material that will withstand all weather conditions and endure the test of time. For more information about our concrete options, contact Childers Concrete Company today.
---
At Childers Concrete Company, we offer decorative concrete in High Point, Archdale, Trinity, Thomasville, Wallburg, Winston-Salem, Walkertown, Kernersville, Colfax, Pink Knolls, Oak Ridge, Summerfield, Greensboro, Brown Summit, McLeansville, Pleasant Garden, and Level Cross, North Carolina.
Similar Services We Offer: