You can depend on us to deliver the ready-mix concrete you need on time and according to your specifications.
Ready-mix concrete is a heavily used product in many construction projects. Whether you are building driveways, patios, sidewalks, or another type of concrete project, we understand that contractors depend on getting a mix that is completely reliable, so they can produce projects of the best quality. We also realize that it is essential to get your ready-mix concrete delivered on time and in the specific amount and mix you've requested. When you need dependable ready-mix concrete for construction projects in Kernersville, North Carolina, come to us at Childer's Concrete Company.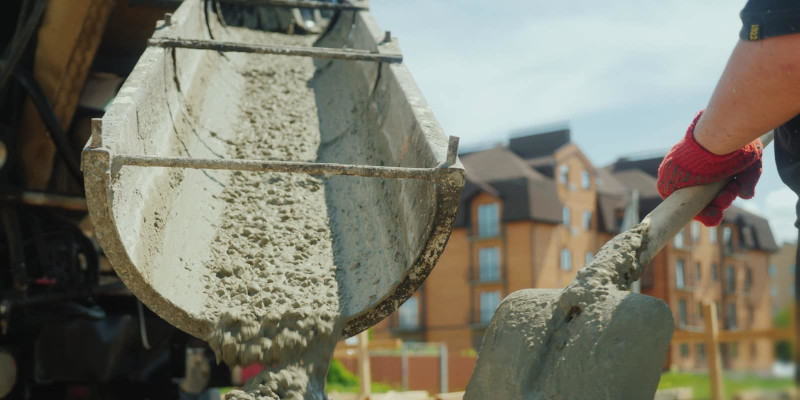 Here at Childer's Concrete Company, we have been the leading concrete company in our area for 70 years. In that time, our company has grown and been able to offer more in products and supplies, but we have never forgotten the importance of providing a high-quality product at an affordable rate. All of the staff members who work with our ready-mix concrete have been certified to do so and work hard to do their job just right. We measure our ready-mix concrete by the yard to ensure your delivery will be exactly what you ordered.
When you have a construction project that requires ready-mix concrete, you can trust our team to make sure you get the right product in the right amount, on time and ready to go for your project. We also offer the tools and supplies you need to produce stylish decorative concrete projects. If you have any questions regarding our ready-mix concrete, or any of our pre-cast concrete products or decorative concrete supplies, give us a call at Childer's Concrete Company. We look forward to working with you.
---
At Childers Concrete Company, we offer ready-mix concrete in High Point, Archdale, Trinity, Thomasville, Wallburg, Winston-Salem, Walkertown, Kernersville, Colfax, Pink Knolls, Oak Ridge, Summerfield, Greensboro, Brown Summit, McLeansville, Pleasant Garden, and Level Cross, North Carolina.