More than 70 years in ready-mix concrete have made us your best choice!
A small project might be suitable for mixing up concrete by hand, but anything larger than a small pad is far too complicated for that process. Instead, the best choice is ready-mix concrete, and the best source for ready-mix concrete is Childers Concrete Company. We are one of the leading providers of concrete products and supplies in the Winston-Salem, North Carolina area because we've spent over 70 years putting our customers' needs first.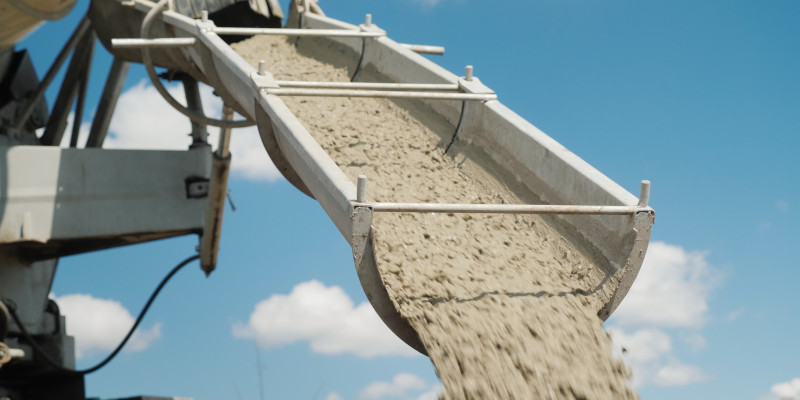 With our experience, we can assist you not only with determining how many yards of ready-mix concrete you need, but also bringing you the exact amount you've ordered. By measuring our pre-mixed solution by the yard, we can provide you with consistent results, batch after batch, in the quantity that you need for each project.
We started out in 1946 with just three employees and two-yard portable mixers. Ten years later, we were up to six ready-mix trucks. Today, through teamwork, commitment to our customers, and dedication to quality, we have grown to more than 20 team members and several ready-mix trucks. Every member of our team is equally driven to provide unrivalled products and services. We do it all, from small projects to large, high-grade government contracts.
We will continue with our vision to be the best ready-mix concrete supplier in the country because we don't believe our customers deserve anything less. If you have any questions about our concrete products, concrete supplies, or ready-mix concrete, don't hesitate to reach out to us.
---
At Childers Concrete Company, we offer ready-mix concrete in High Point, Archdale, Trinity, Thomasville, Wallburg, Winston-Salem, Walkertown, Kernersville, Colfax, Pink Knolls, Oak Ridge, Summerfield, Greensboro, Brown Summit, McLeansville, Pleasant Garden, and Level Cross, North Carolina.