Concrete parking stops are designed to keep vehicles from pulling in to a parking space too far.
One of the best ways to best organize a parking area for a Kernersville, North Carolina commercial building is with high-quality concrete parking stops. Since there is a vast difference between a subpar one and a parking stop that will stand up to the abuse of vehicles hitting it, it is important to go with a trusted resource. At Childers Concrete Company, we have been a reliable source for precast concrete products for more than seven decades, so you can expect that your concrete parking stops will give lasting performance.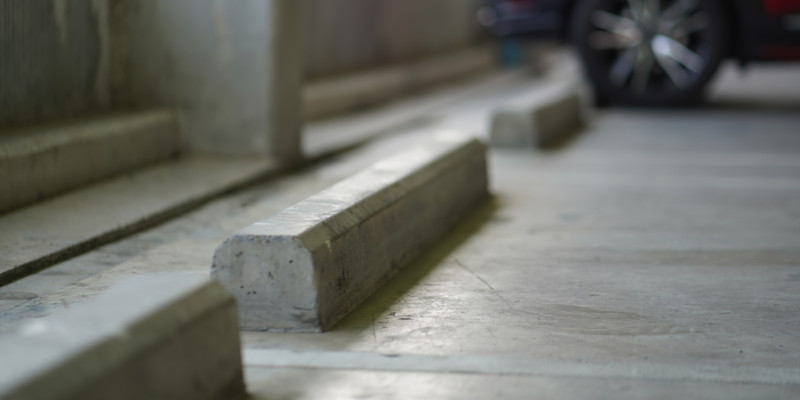 We recognize that when we provide a general contractor with concrete parking stops for a project, it is both their reputation and ours on the line. We didn't get to be where we are by letting our customers down. We use quality concrete when forming concrete parking stops, as well as reinforcement materials so they don't crumble after just one or two seasons. We know that you want to protect your customers from the liability of an unsafe parking stop, so we take care to construct only the best.
Concrete parking stops are designed to keep vehicles from pulling into a parking space too far. Although it behooves drivers not to hit them if they want to protect their vehicle, many consistently pull forward until they strike the parking stop. This daily abuse means that they have to be well constructed to last. If you would like to learn more about any of our precast concrete products, including concrete parking stops, don't hesitate to reach out to us. Between our unrivalled customer service and excellence in production, you are in the best of hands for your concrete needs.
---
At Childers Concrete Company, we offer concrete parking stops in High Point, Archdale, Trinity, Thomasville, Wallburg, Winston-Salem, Walkertown, Kernersville, Colfax, Pink Knolls, Oak Ridge, Summerfield, Greensboro, Brown Summit, McLeansville, Pleasant Garden, and Level Cross, North Carolina.