Make us your source for precast concrete solutions.
Creating precast concrete involves casting ready-mix concrete in a mold or a form and then letting it cure in a controlled environment. After it dries and is ready to be placed at the construction site or permanent location, the precast concrete is carefully transported to the site and lifted into the right position.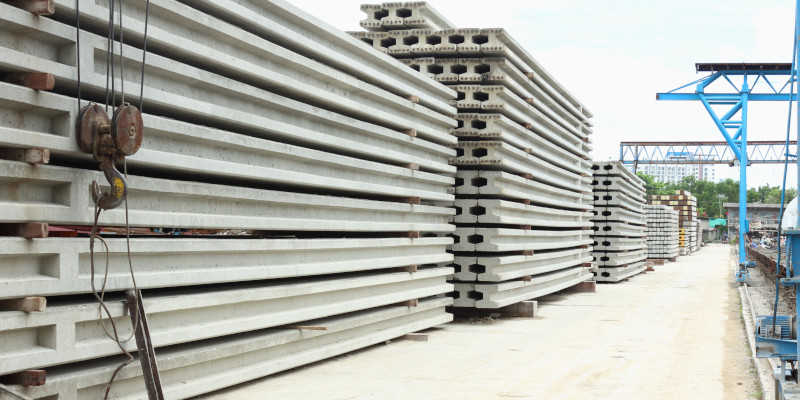 If you need precast concrete in Kernersville, North Carolina, turn to us at Childers Concrete Company. We have been providing a wide range of concrete solutions to the area for over 70 years, and our commitment to providing superior concrete supplies and materials to every client remains strong. We partner with a variety of local general contractors who need consistent access to high-quality concrete products when managing jobs and working on construction sites.
Our selection of precast concrete products includes livestock water troughs, parking stops, livestock J-bunks, livestock U-bunks, and bin blocks needed to create new concrete walls. If you need ready-mix concrete to pour concrete walls before the tilt-up occurs, we can supply this, too.
Before you order your precast concrete, our helpful, experienced team members can answer any questions you have about our products. Trusted and reliable, we are always focused on your satisfaction to meet whatever needs you have when they arise.
We make ordering precast concrete quick, easy, and effective when you choose us as your concrete supplier. For more information about ordering precast concrete from us, or to find out more about what sets us apart, give us a call today.
---
At Childers Concrete Company, we offer precast concrete products in High Point, Archdale, Trinity, Thomasville, Wallburg, Winston-Salem, Walkertown, Kernersville, Colfax, Pink Knolls, Oak Ridge, Summerfield, Greensboro, Brown Summit, McLeansville, Pleasant Garden, and Level Cross, North Carolina.
Similar Services We Offer: