Reach out to us for the various concrete supplies you need to make your project a complete success.
Many people have little idea how many concrete supplies go into a successful project. They wrongfully assume that the concrete itself is all that is needed. As a contractor, you know better than that, and you need a reliable source for the wide variety of concrete supplies for your projects. At Childers Concrete Company, we have been in the concrete business for more than 70 years, so it is safe to say that we know a thing or two about providing our customers a one-stop shop for all the concrete supplies they need.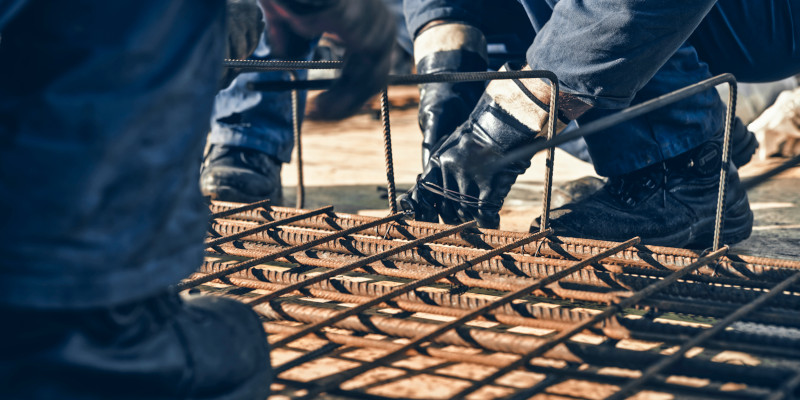 If you have upcoming concrete projects in the Winston-Salem, North Carolina area, reach out to us to discuss the various concrete supplies you need. We keep a number of things in stock, including wire mesh, driveway sealer, fiber expansion joints, rebar, keyway joints, poly strip expansion joints, color products for stained concrete, 6MM polyethylene plastic, rebar chairs, and even hand tools.
One of the factors that we believe has led to our success is forging relationships with our customers. By partnering with you as a team member, we both can grow. When you have a source for quality concrete supplies and products, it makes your job easier. When you can trust that source to have your back, that's even better.
Whether you need concrete supplies or concrete products, including precast concrete and decorative concrete, don't hesitate to reach out to us. We will be happy to work with you to make your projects run smoothly and provide your customers with the long-lasting results they deserve. We'll do everything we can to make you look good! Call today to learn more.
---
At Childers Concrete Company, we offer concrete supplies in High Point, Archdale, Trinity, Thomasville, Wallburg, Winston-Salem, Walkertown, Kernersville, Colfax, Pink Knolls, Oak Ridge, Summerfield, Greensboro, Brown Summit, McLeansville, Pleasant Garden, and Level Cross, North Carolina.
Similar Services We Offer: