We offer a wide range of concrete supplies for our customers.
It can be unnerving to have a concrete project and acquire everything you needed from multiple sources. We understand that at Childers Concrete Company, which is why we're more than just a supplier of ready-mix concrete. By also carrying concrete supplies, we can be your one-stop shop for your upcoming concrete project.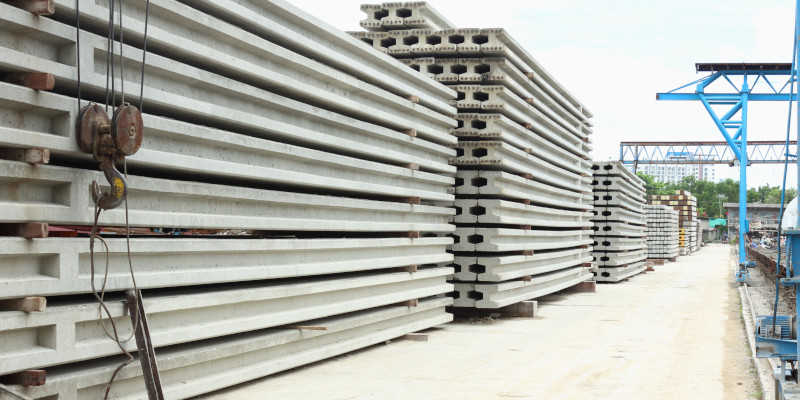 We offer a wide range of concrete supplies for our customers in the Trinity, North Carolina area, including wire mesh, rebar, driveway sealer, keyway joints, fiber expansion joints, poly strip expansion joints, 6MM polyethylene plastic, concrete landscaping supplies, color products, and rebar chairs, as well as a variety of hand tools that can make your concrete project go smoothly. We believe providing as many necessary items for the customer and providing "one-stop shopping" fits well in our industry.
Since 1946, we have grown far beyond our expectations. Spending time partnering with customers, as well as team members, has continued to push our company into the future. We attribute our growth to our basic philosophy of providing all customers with quality concrete products, concrete supplies, and services from the best people in the business while maintaining a culture of honesty and teamwork. You can be confident that we've chosen the best concrete supplies from the most trusted names in the industry so that your project can be completed without delay.
If you have any questions about the concrete supplies that we have to offer or about concrete products, such as ready-mix concrete, decorative concrete, and precast concrete solutions, don't hesitate to reach out to us.
---
At Childers Concrete Company, we offer concrete supplies in High Point, Archdale, Trinity, Thomasville, Wallburg, Winston-Salem, Walkertown, Kernersville, Colfax, Pink Knolls, Oak Ridge, Summerfield, Greensboro, Brown Summit, McLeansville, Pleasant Garden, and Level Cross, North Carolina.
Similar Services We Offer: