We offer exceptional concrete services so that you can build solid foundations.
"Without a solid foundation, you'll have trouble creating anything of value."
-Ericka Oppenheimer
While Erika Oppenheimer may have been talking in terms of a strong education setting the foundation for a successful life, the same holds true in the sense that a solid foundation for a home, commercial building, or any other structure is critical if that building is going to last. If you are a contractor, it is your reputation on the line as well, and that is why you need an experienced, reliable, and trustworthy concrete company on your side. At Childers Concrete Company, we have been providing concrete services for more than 70 years and have earned a stellar reputation for quality materials and dedication to our customers.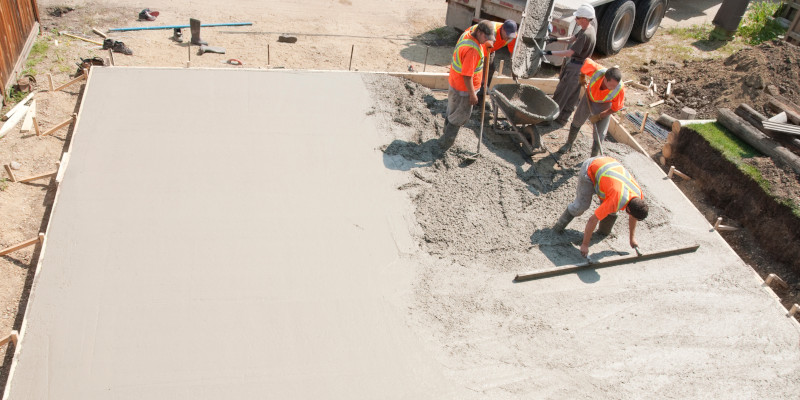 We also take to heart the advice to build a solid foundation, and that is what we do with every customer. We are concerned with helping you be successful, and that in turn helps us be successful. That is definitely a win-win with a valuable benefit for both of us. You can be confident that we will provide you with the best in concrete products and concrete services so that every project that you do has long-term value to you and your customers.
Whether you are in need of ready-mix concrete, rebar, wire mesh, sealers, concrete coloring products, concrete saw blades, rebar chairs, wire mesh, or almost any type of concrete-related product, don't hesitate to reach out to us. Our team will work closely with you to provide the concrete services and products that will make you look good. Call today to learn more about how we can help you and your Winston-Salem, North Carolina customers.
---
At Childers Concrete Company, we offer concrete services in High Point, Archdale, Trinity, Thomasville, Wallburg, Winston-Salem, Walkertown, Kernersville, Colfax, Pink Knolls, Oak Ridge, Summerfield, Greensboro, Brown Summit, McLeansville, Pleasant Garden, and Level Cross, North Carolina.