You will not be disappointed with quality of our products or our concrete services.
When most people think about concrete, they either believe that all concrete is the same or that there is just bad and good concrete. Even those who know that not every concrete company delivers high-quality concrete might not consider that how well the company provides concrete services can be just as important. At Childers Concrete Company, our mantra has always been to put excellence into both our products and our concrete services so that our customers in the Walkertown, North Carolina area have a place to go that they can trust.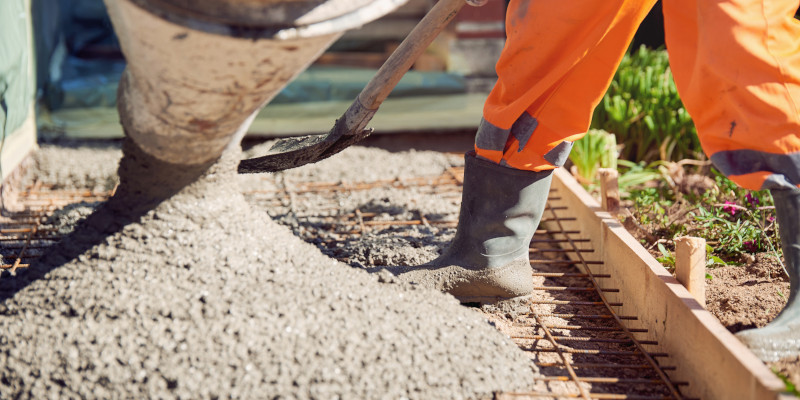 To deliver on that promise, we have continually been attentive to the needs of our customers, from the small residential project that a homeowner is doing themselves to the commercial and industrial contractors that are reshaping our skyline. As we have grown from our early days more than 70 years ago, we began adding additional products and concrete services to keep pace with our customers' needs. Whether you are looking for ready-mix concrete, decorative concrete, or our livestock precast concrete products, we'll handle your order efficiently and within the timeline we've agreed to. In addition, concrete supplies such as concrete saw blades, rebar, rebar chairs, wire mesh, color products, and sealers, as well as almost any type of concrete related products, can be provided, making it easy for you to get right to work on your project.
Our basic philosophy of providing all customers with quality products and concrete services by the best people in the business while maintaining a culture of honesty and teamwork is what sets us apart from other concrete companies. Give us a chance for your next project, and we are confident you will not be disappointed with the quality of our products or our concrete services.
---
At Childers Concrete Company, we offer concrete services in High Point, Archdale, Trinity, Thomasville, Wallburg, Winston-Salem, Walkertown, Kernersville, Colfax, Pink Knolls, Oak Ridge, Summerfield, Greensboro, Brown Summit, McLeansville, Pleasant Garden, and Level Cross, North Carolina.