We offer a wide selection of concrete supplies to local contractors, including rebar.
Rebar, which is short for reinforcing bar, is a type of steel bar or set of steel wires used to create tension in concrete and masonry structures, providing reinforcement to increase the strength and stability. When rebar is used in the construction process, any concrete placed on top of it becomes reinforced concrete that helps to prevent cracks and other damage that can cause the components to fall apart. Although concrete does crack over time, using a product for reinforcement like rebar can help the builder control where the cracks happen and how far they can spread. Additionally, rebar is used to increase the structural strength of a wall, floor slab, post, or other concrete component.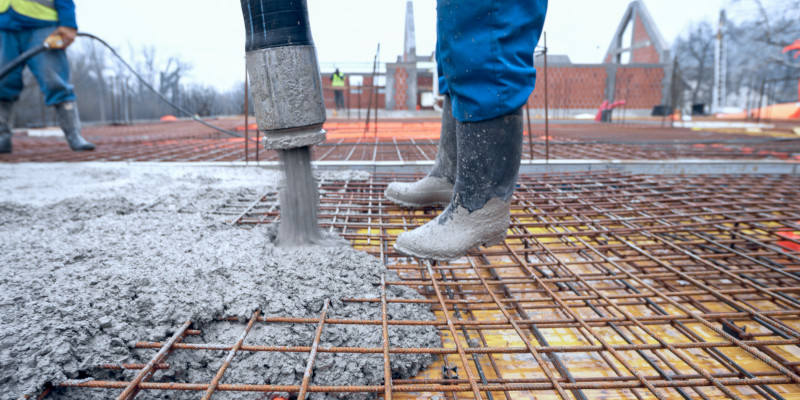 If you're looking to add rebar as part of your next concrete project in the Kernersville, North Carolina area, our team at Childers Concrete Company can help. We offer a wide selection of concrete supplies to local contractors, including rebar. Our company has been in business for more than seven decades, which speaks to our commitment to our customers and their needs. When we first started, we had two mixers and three employees. Since then, we've expanded our operations and we're able to supply any amount of concrete and supplies needed for job sites of all sizes. This includes rebar, which we can supply for your project to ensure that all concrete components are properly reinforced and ready to stand the test of time. Contact us for the concrete supplies you need to get the job done right.
---
At Childers Concrete Company, we offer rebar in High Point, Archdale, Trinity, Thomasville, Wallburg, Winston-Salem, Walkertown, Kernersville, Colfax, Pink Knolls, Oak Ridge, Summerfield, Greensboro, Brown Summit, McLeansville, Pleasant Garden, and Level Cross, North Carolina.